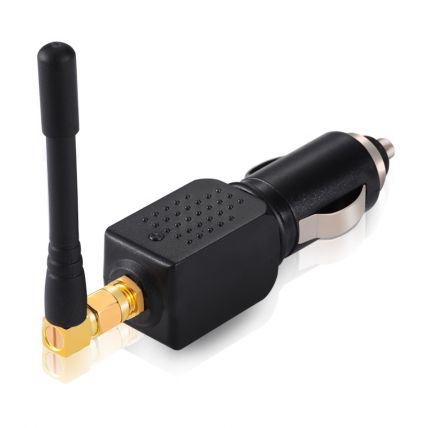 Title:GPS cigarette lighter shield for vehicle shield shield manufacturers
Price:
Classification:Car GPS Shield
Description:Product introduction: The vehicle GPS series signal shield is the third generation of green GPS signal shield, wh
Content
Product introduction:
The vehicle GPS series signal shield is the third generation of green GPS signal shield, which only shields the received signal from the field GPS terminal, and has no negative influence and interference to the communication and transmission of other electronic devices. The machine uses one way output, and can cover all kinds of GPS signals, such as all positioning terminals, in the range of 2-50 meters (depending on the satellite signal strength and weakness), so that all GPS positioning terminals in the shielding range are completely interrupted with the outside world. The rated working voltage of this product is 12V---24V., the working frequency bandwidth is 20MHz, and the frequency range is 1560-1580MHz. Product size: 95 (L) x 36 (W) x 25 (H) mm, product weight: 33 grams.
Product characteristics:
1, shielded GPS band

2. Total emission power 0.3W

3, effective shielding distance of 5-15 meters (before commissioning, according to customer requirements)

4. It is convenient to carry, small volume, light weight,

5. Low power consumption, no damage to the human body and environmental protection

6, effective prevention of GPS satellite positioning and tracking! There will be 0 measurements. Device!

7, effectively interfere with GPS satellite signals, protect your whereabouts privacy and information confidentiality. The 1 rate item of your electric car

8, small volume, large power, light weight, large coverage, easy to carry. - 0 - 1 - sexual substitutes for the replacement of the full 1 countries of the D grid

9, effective prevention of vehicle / mobile GPS positioning system positioning, tracking! There is a rate and heel of the machine with the machine hand screen hand.

10, this product is the first in the country, welcome agents to inquire.


Instructions:
1. take out the GPS device and load the antenna.

2. a cigarette holder that corresponds to the car is inserted.

3. when the device is energized, the indicator lights up and works normally.

4. when used, the GPS signal masking device can be removed directly.

Prompt:



We should pay attention to several points when using vehicle mounted GPS shield.

1, shielding whether the antenna is intact



2, the interface between the antenna and the instrument is tight.



3, whether the inserted instrument is in good contact with the cigarette outlets of the vehicle.



4, the product can only be used as a privacy protection for users, and it is strictly prohibited to use this product for criminal offenses.

Recommended Products